Innovative solutions for a digital Iraq
Visa's workshop highlights latest trends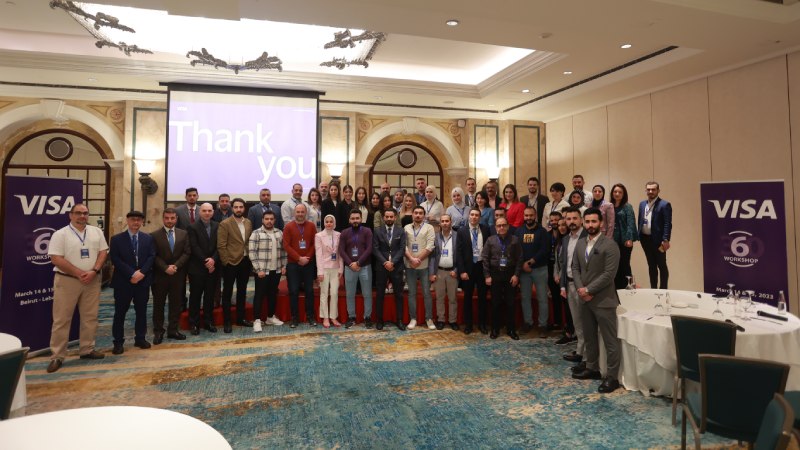 Visa is committed to working closely with its clients and partners to help build the future of money movement for the country. Visa's core purpose is to "uplift everyone, everywhere by being the best way to pay and be paid." To achieve this, Visa is focused on supporting the country's efforts to expedite digitization efforts across all business segments, particularly in driving electronic payments and acceptance infrastructure in Iraq.
On 14 and 15 March 2023, Visa hosted a two-day workshop in Beirut for select Iraq-based banking partners. The workshop brought together more than 50 payments leaders from the country to showcase and explore current priorities across many areas, such as Business, Operations, and Risk. The workshop also explored the trends shaping the future of seamless money movement in the country and he region.
Under the theme of 'Visa 360,' the two-day workshop was designed to showcase the latest Visa solutions and innovations across Products, Value-added Services, as well as provide a deep dive into day-to-day operations and risk management. The workshop provided a platform for Visa and its partners to discuss the shared vision for the future of money movement in Iraq and to how to collaborate to realize that vision.
As Iraq's economy continues to grow, the need for a robust and reliable digital payment infrastructure becomes increasingly important. Visa recognizes this need and is committed to playing a leading role in driving the digitization of payments in Iraq. By working closely with its clients and partners, Visa aims to be part of the effort in building the foundation for a thriving digital economy in Iraq.