Visa and Fundbot to streamline factoring and supply chain financing in MENA
The partnership gives financial institutions and B2B marketplaces dynamic digital solutions to offer to their factoring and supply chain financing clients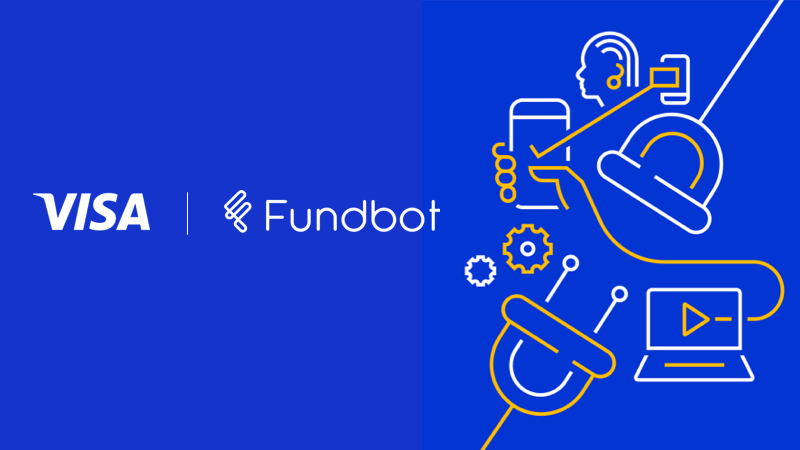 Visa has partnered with Fundbot, a cloud-based platform that brings factoring and supply chain stakeholders onto a single platform. The easily integrated solution solves a problem for banks and financial institutions that want to offer this functionality but don't have the time or internal resources to do it on their own. Lenders, suppliers, and buyers benefit from a frictionless user experience, end to end automation capabilities, greater transparency, and world-class security.
"We are excited to embed Visa's Virtual Card & B2B payments capabilities into the Fundbot platform. Visa's experience, scope and scale of delivering payments gives everyone involved a sense of trust. Visa is the largest B2B payment network in the world, and we are sure this partnership will help us unlock new potential," says Karl Abouzeid Founder & CEO of Fundbot.
Fundbot's end to end Infrastructure as a Service (IaaS) helps Fintechs and financial institutions automate their lending products and allows non-financial institutions and B2B digital marketplaces to instantly embed and add B2B lending products into their offering. Fundbot works as a modular technology, allowing clients to design workflows according to country regulations and type of financing. Fundbot also supports on premise deployment.
"Financial institutions in MENA expect a bespoke solution for their factoring and supply chain financing needs, but the prospect of developing it themselves can be too costly and with long timelines. Fundbot solves that problem while offering all the players a streamlined user experience," says Natasha Ansell, VP - Head of Visa Business Solutions CEMEA.
The entire eco system benefits by using the Fundbot platform: The banks' users have access to detailed analytics and advanced end to end automation that helps them keep control of their transactions with faster and more informed financing decisions.  Suppliers can sign up easily and digitally and when they do, they access to a mobile-friendly dashboard that shows them their limits and transaction history — with real time updates on the supplier finance transaction process. And buyers enjoy frictionless invoice settlements through the dashboard and automated settlement.  By centralizing all parties and payments on one platform, Fundbot gives complete transparency throughout the transaction processes and reduces fraud. Their solution delivers payments that are predictable, secure and cost-effective for financial institutions and their corporate clients.