"We're all in this together"
How we should all actively support equality during the pandemic and beyond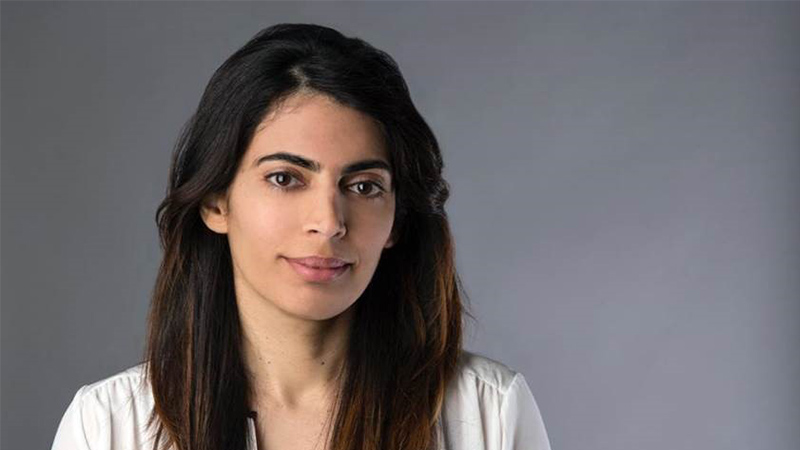 By Dr. Saeeda Jaffar, Visa's Group Country Manager for the GCC region
This year on Emirati Women's Day, I am reminded of the saying which has become commonplace during the events of the recent global pandemic: "We're all in this together". A commonplace phrase perhaps but I believe very strongly that nowhere is this more true than when it comes to leaders using their influence to empower and lift women – in the UAE and beyond.
Indeed, I believe it is imperative that we not only embrace principles of diversity and inclusion but that we actively promote them with our deeds and behavior.
Having recently joined Visa, today is an opportunity to reflect on how far we have come in the UAE but also what more I can do, as an Emirati woman and a business leader, to foster talent (and today focusing on women specifically) in the workplace, especially in the current ongoing pandemic.
Gender equality progress at risk thanks to COVID-19
Having started out in a historically male-dominated industry (engineering), I'm familiar with some of the challenges which women have traditionally faced in the workplace. However, multiple studies have shown that COVID-19 has only exacerbated the issues women are encountering when it comes to balancing personal and professional commitments. Early on in the pandemic, in May 2020, a Boston Consulting Group survey[1] of more than 3,000 people in the US and Europe found that working women were spending an average of 15 hours a week more on unpaid domestic labor than men during lockdowns. No wonder the United Nations has warned that any gender equality gains in the past decades are at risk of being rolled back.[2]
In particular, I am reminded of the numerous women who have left the workforce since the pandemic began due to such challenges. Re-entering the workforce after an extended absence is never easy but as the pandemic continues to impact, these women may be out of the workforce for some time and face additional struggles when it comes to getting back into the workplace.
Actions speak louder than words
Of course, I am fortunate to be part of a company which has already 'walked the walk' when it comes to diversity and inclusion. Five years ago in 2016, Visa signed the Equal Pay Pledge to affirm our commitment to closing the gender wage gap and continues to take active steps to realize this vision worldwide. Meanwhile, here in the UAE, our role in promoting diversity and inclusion goes beyond our corporate walls, as we extend our diversity and inclusion goals to the wider ecosystem via partnerships with the likes of Dubai Business Women Council.
But, and here's why I love this year's theme of "Women: Ambitions & Inspiration for Next 50 Years", there's so much more we can do. Here in the UAE, we already have some incredibly inspiring role models in both the public and private sectors and I'm excited to be leading on new initiatives at Visa which we believe will help support female inclusion in the workplace for decades to come. In particular, I'm passionate about exploring ways in which we can help women back into the workplace after an extended period, whether due to the pandemic, maternity leave or the myriad other reasons which can hold back this huge pool of talent.
So, I ask myself – and today I'm also challenging you to ask yourself the same question – what can I do to help? And what's more, let's get out there and take action so that we truly are "all in this together".
[1] https://www.bcg.com/publications/2020/helping-working-parents-ease-the-burden-of-covid-19
[2] https://www.unwomen.org/-/media/headquarters/attachments/sections/library/publications/2020/policy-brief-the-impact-of-covid-19-on-women-en.pdf