Fostering Inclusive Fintech Ecosystem is Critical; Visa is Here to Help
Women in Tech forum puts spotlight on opportunities and challenges facing women owned start-ups in MENA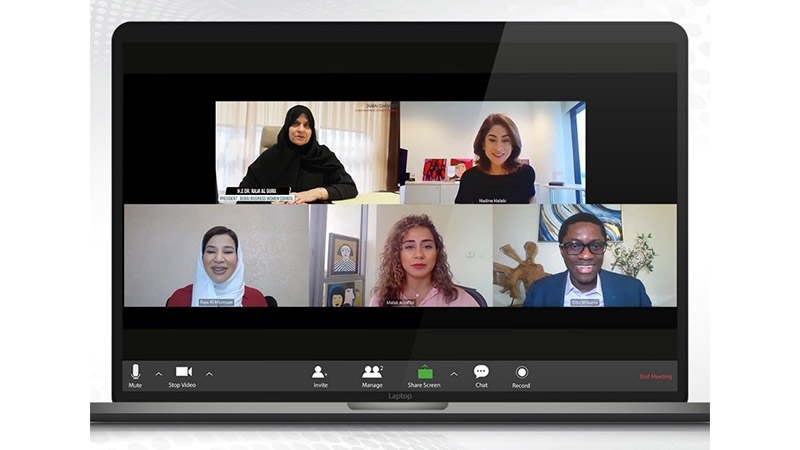 According to the World Economic Forum, women, globally, account for half of all tech users, but they remain severely underrepresented in the worlds of technology and entrepreneurship.[1]


The role of women in the technology space, particularly in the Fintech area, could be transformative and a game changer for the industry but what do these businesses need to survive and thrive in today's evolving tech ecosystem?
To answer this question, Visa partnered with the Dubai Business Women Council (DBWC) to co-host the annual Women in Tech Forum. Held virtually for the first time, the discussions featured inspiring industry experts from Visa, FinTech Hive-DIFC and DBWC who came together to discuss how women owned fintechs and tech start-ups can manage challenges and seize opportunities to enable a more empowered and inclusive ecosystem where they can thrive.
Key takeaways from the Forum:
-       #1 Collaborate to Innovate: true collaboration operates like an invisible glue that fuses innovation, learnings, and scale together to help traditional and new players solve real consumer and merchant needs. Visa has been front and center in building this network. From its Fast Track Program, which is designed to meet specific fintech needs and speed up the integration process with Visa, to Visa Ready, a partner program that makes it easier for fintechs to connect quickly with certified partners for digital issuance and other key services and the ongoing Visa Everywhere Initiative.
-       # 2 Diversity Fuels Innovation: the technology industry is relatively new and therefore presents an attractive opportunity to be more diverse and inclusive, helping break long held gender norms. As innovation is crucial for the tech space, an industry is much more likely to experience innovative change when those who actually experience the problems find ways to build concrete solutions. People from all walks of life have an array of different knowledge bases and provide new perspectives to seeing a problem – and finding a solution. 
-       #3 The Network Effect: fintechs that are "networked" – part of a fintech hub, incubator, accelerator, or award – are much more likely to raise more funding than non-networked fintechs.  Female owned fintechs that receive support, mentorship, or investment are more likely to achieve top performance. The collective impact of entrepreneurship communities is extremely crucial for these businesses. One of these communities is Startupbootcamp FinTech Dubai, which was launched in 2018 in partnership with Dubai International Financial Centre (DIFC), Visa, Mashreq bank and HSBC. To date, the community has successfully supported more than 30 fintech start-ups in the fields of payments, lending, and Islamic digital banking across three cohorts.
-       #4 COVID-19 is Catalyst for Growth: the pandemic can be an opportunity for change and catalyst for growth for women in fintech. Female owned fintechs have excelled during this crisis, in part because of their ability to handle uncertainty, collaborate with others in the ecosystem, and home in on the needs of the customers. Peer-to-Peer networks and mentorship, where female entrepreneurs exchange ideas, explore business opportunities and importantly motivate and inspire one another, can speed the rate of change. Visa will also support DBWC's flagship mentorship program where 12 experienced mentors from Visa will offer insight, advice, and ideas over a five-month period.
Click here to watch a replay of the Women in Tech panel discussion. 
[1] https://www.weforum.org/agenda/2017/11/the-tech-industry-needs-more-women-heres-how-to-make-it-happen-d1eec473-48cc-4801-bd40-dfba040b0e4a/