How COVID-19 has transformed the in-store payments experience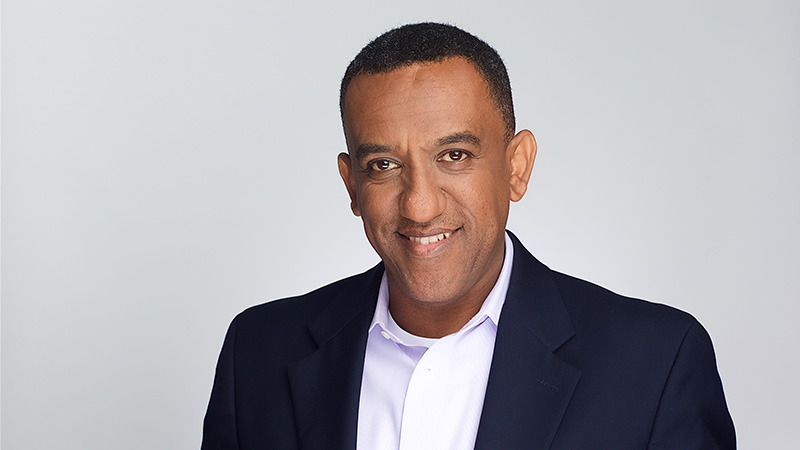 Tad Tilahun, Visa's Senior Vice-President, head of Products & Solutions for Central Europe, Middle East and Africa, shares his thoughts on how changing consumer sentiment towards safe payment options has led to the rise and must-have need for contactless payments
As we enter 2021, COVID-19 uncertainty persists, impacting all aspects of our day-to-day lives, notably including how we shop. Amidst the retail turbulence of 2020, one thing that has become abundantly clear is that consumers want to be able to make payments in the safest and most hygienic way possible.
The ability to pay digitally in-stores is no longer simply a convenience but a necessity for consumers and merchants, helping minimize contact with payment terminals for shoppers and store staff. From everyday shopping to big-ticket purchases, making transactions in the safest way possible has rapidly grown as a key consideration during this most unique of years. As a result, contactless payments have moved from being a 'nice-to-have' to a 'must-have'  as consumers and merchants alike embrace contactless and this change in behavior is likely to last.
In the past year, people have embraced the ease of tapping with cards, phones and watches. For example, the latest edition of Visa Back to Business study[i] revealed that consumers have adjusted the way they pay for items in the wake of intensified safety concerns, with 56% using contactless payments where possible over the past three months. The survey found consumers have also adjusted their shopping habits, shopping online whenever possible (52%), not using cash as much (50%) and having others shop for them, then paying them back (14%).
The shift to digital-first commerce and technologies such as contactless payments has accelerated shifts in customer behavior around the world. Contactless is secure as well as safe, with contactless cards experiencing among the lowest fraud rates of any payment type, which is another benefit to customers. Recent changes have also been made that allow contactless cards to be used for larger purchase amounts across 25 countries in the CEMEA region in response to rising preference. According to the Visa Back to Business study here are some of the key consumer shopping insights that have come from the pandemic:
·       Contactless is key: For up to half of all consumers (49%) a desire to minimize contact means that they wouldn't shop at a store that only offers payment methods that require contact with a cashier or shared machine like a card reader. The use of contactless payments became part of the public health response to Covid-19 but the convenience, security and reliability of those payments will no doubt reinforce long-term habits once the pandemic is over.
·       A safe experience: Consumers expect stores to do everything possible to make their shopping experience a safe one. In fact, consumers feel requiring face masks to shop at the store (71%) and disinfecting carts and shopping baskets (60%) are among the most important safety measures for stores to follow. Shoppers are also not letting their guard down about the transmission of the virus. Among those who use a credit or debit card, more than three in five (62%) are taking measures to keep their card clean, including using disinfectant on it (31%), wearing gloves while using it (16%) and wiping it off with a cloth or shirt after use (20%).
·       New approaches: Many consumers turned to technology while shopping this year. A vast majority (62%) of consumers expect contactless payment options to be available in stores, while 41% will look to pay with mobile payment apps, and there's a growing need for newer options such as mobile wallets (37%). As businesses attempt to keep up with the growing demand, 81% of consumers still believe that merchants aren't offering enough digital payment options to suit their needs.
·       New habits are here to stay: It seems that a touch-free shopping experience is here for the long-term. Only 17% of consumers saying they would revert to their old methods of payments even after a vaccine is widely available, despite it making physical payments safer. With the availability of the vaccine in their local community, 49% of shoppers would not change their new shopping preferences, and 53% are more likely to revert to in-store shopping.
For many consumers, staying safe is now their highest priority and consequently this influences their decisions on where and how they shop. Despite the hardships of COVID-19, the move towards eCommerce and contactless payments for in-store purchases have provided the touch-free payment methods consumers are demanding. This shift to digital-first commerce and technologies has ushered in a new generation of consumer tendencies that will have a ripple effect on the global economy for years to come. It's vital that merchants pivot to this digital-first mindset and continue to adapt to meet changing consumer preferences in order to keep their businesses going. Over the past few months, merchants have shown true agility in their ability to adjust and transform, and this quick-natured response has provided an optimistic outlook for the future of commerce.
With future uncertainty remaining, consumer confidence is key to economic growth, which highlights the importance of customers being able to select payment methods that they are comfortable using. And the data that's available, especially over the last year indicates that there is a strong preference for payment methods that minimize contact.
[i] The Visa Back to Business Study (Third Edition)