Spot a scam: Let's help consumers stay safe this holiday season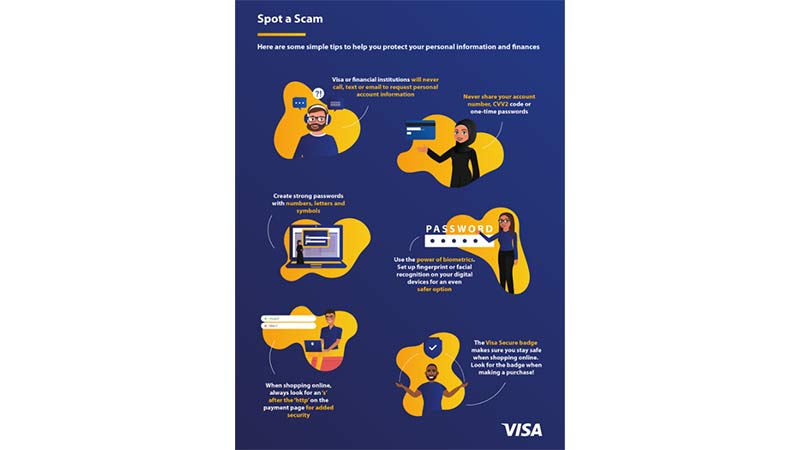 From online school to grocery orders and remote work, our lives are now being lived online in ways none of us ever experienced before. While the world is doing everything to decrease the impact of COVID-19 outbreak, cybercriminals are doing everything to raise their game. They are on the prowl to try and exploit our screen time – and the holiday season is when they work extra hard to prey on vulnerabilities, fears, and anxieties to steal identities and money from unsuspecting individuals.
During these times, cybercriminals are hoping for people to be distracted, so that they can pull off a scam by tricking them into handing over financial information such as account numbers, card expiry dates, CVV2 and personal data. They do this using phone calls, SMS or emails, claiming to be from a bank, wireless carrier or a favourite retailer, when in reality those institutions do not seek out personal or financial information of people using these channels.
Findings from our consumer survey conducted in conjunction with our Stay Secure campaign show that more than a third of consumers in UAE, KSA, Kuwait and Pakistan have been a victim of online fraud and have certain security concerns related to digital payments.  With this in mind, Visa has launched the 'Spot a Scam' campaign to empower consumers with the knowledge they need to spot, report and prevent falling prey to scams.
Visa works tirelessly to build a foundation for meeting consumers' payment needs around security, reliability, convenience, and trust. Our success is attributed to intelligent technology we deploy and resources we create to educate consumers. But security is a collective effort which is why we are counting on the support of our partners and like-minded organizations to take a united stand against these crimes.