What do businesses want from their bank?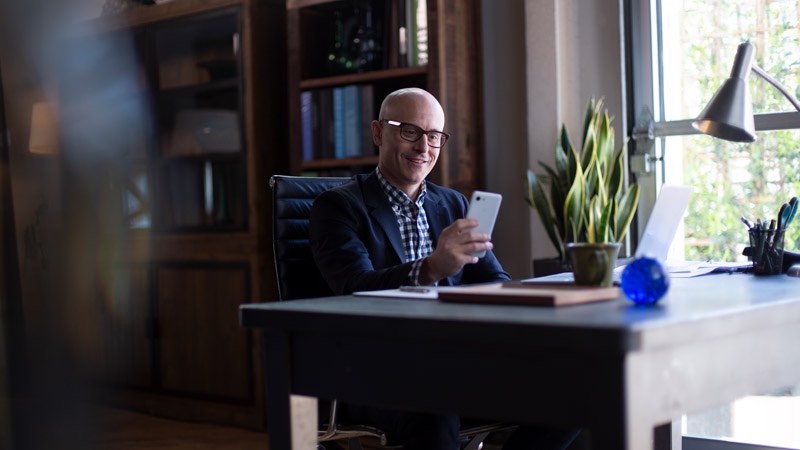 Running a corporation has arguably required a few changes in the past few months. Tighter margins and cash flow, a requirement for more flexibility from workforces and also a recognition that when efficiencies can be achieved, they need to be made quickly.
This trend translates to how banks need to reassess their relationships with corporates. After speaking to senior finance professionals at over 300 businesses in the UAE, KSA and South Africa with turnovers exceeding USD100 Million[1], we can crystalize the top three ways banks can immediately partner with their corporate clients on. These are: 1. Cash flow/business efficiency; 2. Enhanced cashflow management; and 3. Improved supplier relationships.
1.      Corporate credit cards to boost business efficiency
Improving efficiency is one of the primary objectives for large businesses globally and even more so today. This resonated with businesses surveyed in all three countries. More than half of our respondents highlighted improving accounts payable efficiency as a key goal for the next 12 months.
Corporate card usage has been found to substantially increase business back office efficiencies. They help improve compliance, provide superior transparency, visibility and control versus payment alternatives. Additionally, corporate cards can help ease the administrative burden and deliver improved expense management practices. This research found that companies that already utilize cards are much less likely to cite expense management as a challenge faced by their business than those businesses who do not use cards.  Cardholding businesses in Saudi Arabia are 28% less likely to say expense management is a challenge.  Likewise, cardholding businesses in the UAE are 16% less likely to say expense management is a challenge than non-cardholding businesses.
2.       Helping facilitate cashflow management
Managing cashflow ranked as the biggest challenge faced by a business in Saudi Arabia.  Likewise in South Africa and the UAE managing cashflow was also one of the top five challenges faced by corporates surveyed.
Survey respondents that currently utilize corporate credit cards reported that the solution helped them in managing their cashflow.  This was true across all three markets where cardholding businesses were notably more likely to state their cash flow was predictable compared to non-cardholding.  Specifically, businesses in KSA were 25% more likely to report predictable cashflow than non-cardholding.  Whereas in South Africa the result was businesses were 10% more likely to report predictable cash flow than non-cardholding businesses surveyed.
Corporates in Saudi Arabia, South Africa and the UAE state that they would invest in and launch new products, pay down debt and pay suppliers faster if they had access to increased short-term working capital. These are all services a corporate card can provide and which banks should take note of.
3.        Managing supplier relationships
Over half of large companies across the three markets we surveyed view managing their supplier and biller payments as either difficult or very difficult. This number is the highest in the UAE at 62%, followed by Saudi Arabia (52%) and South Africa (45%). Factors contributing to this perception include the difficulty of managing cashflow around payment due dates and the necessity of maintaining an Accounts Payable function. Companies also report that when suppliers and billers request upfront payments, they struggle to agree to payment terms and that they sometimes miss payment due dates. All this often results in conflict among many of companies we spoke to across the three markets.
Ultimately the evidence suggests that cardholding businesses find it easier to manage their payments and in turn tend to have better supplier relationships than non-cardholding companies. These are significant opportunities for financial services organizations to partner with their business clients on.
Click here to download an infographic of the survey results.
For more information on services that Visa can help with, get in touch with Clyde Rosanowski or click here.
[1] Accelerating the Use of Corporate Credit Cards in the B2B Payments Ecosystem, RFi, United Arab Emirates, Kingdom of Saudi Arabia and South Africa - September 2019