Premiumization: not new, but more important than ever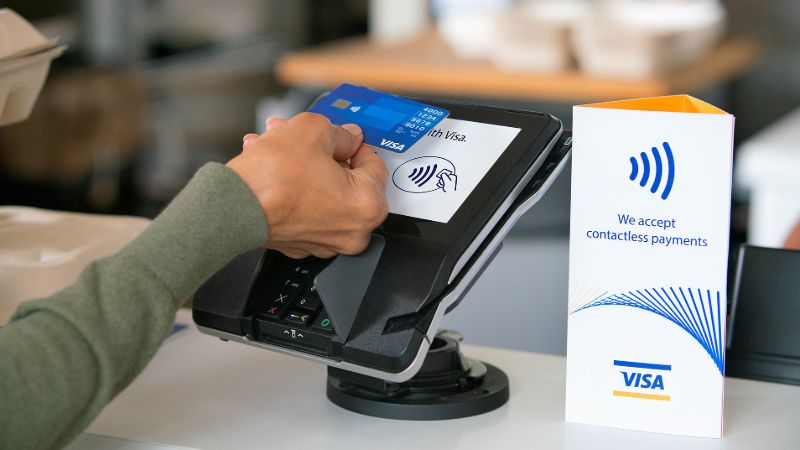 If, as a financial institution, you aim to target the growing ranks of middle-class consumers, there's one strategy that's essential - premiumization.
Simply put, premiumization is the act of making a brand or product appeal to consumers by personalizing it to meet their needs, and emphasizing its superior quality or exclusivity. And, by pursuing the path of premiumization, your customers are much more likely to buy more from you than you competitors; remain loyal as you understand their needs; and become an advocate of your business.
In the world of payments, the trend towards premiumization is neither new nor novel. For example, in the five years to 2019, premium products grew from 29% to 70% of global Visa spend.
But, if you haven't jumped on the premiumization bandwagon, it's not too late, as there's still plenty of scope for differentiation. That's because many banks still don't grasp the true potential of premiumization. Many think only about the colour of the card and create a generic premium proposition, rather than analyse and understand the true nature of their customer base, or identify the segments within it.
That leaves plenty of room for smart issuers to create distinct and relevant propositions, leveraging the full flexibility of Visa's premium platforms, such as:
·       Lifestyle services
·       Travel benefits
·       Exclusive offers and rewards
·       Loyalty platforms
·       Fraud and purchase protections
·       Innovative digital ways to pay
Four secrets to lasting success
At Visa Consulting and Analytics, we have been working to perfect the art and the science of premiumisation. And here are four secrets to the success of any assignment:
1.       Acquire quality customers
The affluent and aspiring middle-class customers you want to attract are also coveted by your competitors. To win them over, you need to harness all the data and digital capabilities available to you. At Visa, for example, we use a variety of data and analytical models to identify, with near pinpoint accuracy, those consumers who are most likely to be attracted by a premium proposition. Often, we focus on consumers who are already digitally-active – and are therefore likely to get quickly engaged with your proposition, and to generate high payment volumes from the outset.
2.       Tailor your customer value propositions
It's not just about targeting quality customers, it's about understanding their wants, their tastes, their aspirations, and even their values. Again, data and analytics is key. At Visa, for example, we create micro-segments and personas allowing you engage them with a winning proposition. For example, a Budget Breaker (or credit hungry) segment, will have very different needs from a Shop Till You Drop (or regular transactors) segment. Once you understand what matters to them, you can create a proposition that resonates for them.
3.       Optimize your card upgrade strategy
For many banks, huge potential is lying latent in the existing customer base. If you take a close look, you'll often find that thousands of customers have a product that doesn't match their lifestyle or their true level of affluence. Consequently, they feel under-valued, they don't engage, and they don't use their card to the extent they could or should. So, when advising clients on upgrade strategies, we don't just look at historical spend patterns. Instead we use advanced analytics to scrutinize attitudinal, behavioural, risk and lifestyle factors – which are a better predictor of potential.
4.       Customize the customer experience
Customers value, and increasingly expect, a personalized experience. They like to be understood, remembered and valued every time they interact with you. And when they do, they expect you to understand what their aspirations, interests and needs are. So, at Visa, we work with predictive models that demonstrate to customers that you understand them. For example, we can accurately identify where there is demand for say cross-border or eCommerce spend, and help clients drive usage accordingly.
To find out more about the art and the science of premiumization, speak to your Visa representation, or reach out directly to Visa Consulting and Analytics. To download the entire paper, please click here.