Plugging all loopholes to secure digital payments
Only then will there be a true shift from cash-dominant payment processes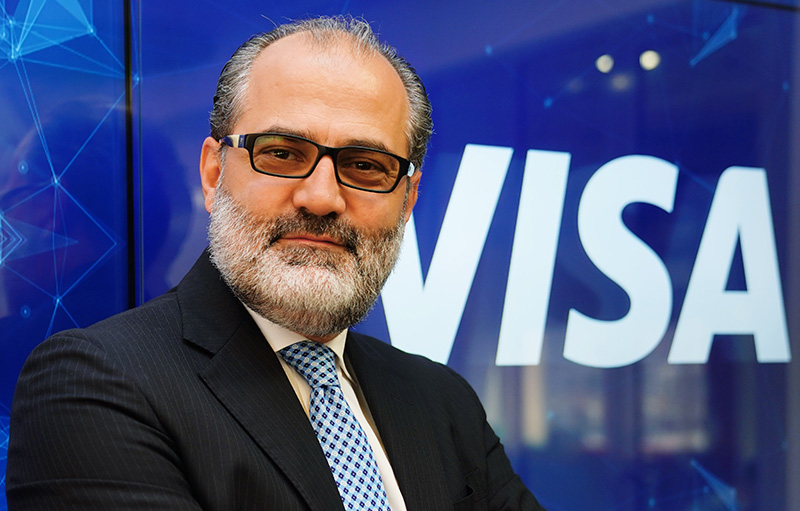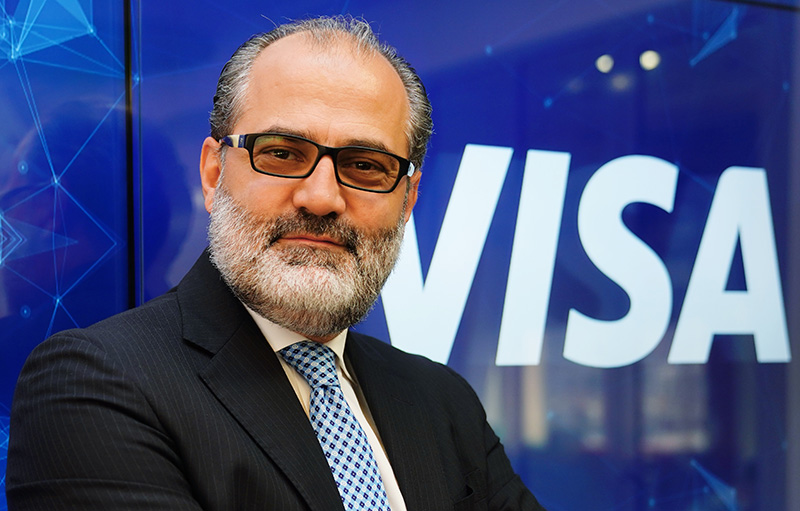 By Marcello Baricordi, Visa's General Manager — Middle East & North Africa
Consumers are moving beyond cash to take advantage of the quick and seamless experience of digital payments, which include cards, mobile wallets, eCommerce or wearables. In response to these consumer practices, commerce itself is undergoing a profound transformation, with businesses looking at digital solutions to improve sales, acquire new customers, and reduce costs.
A recent research underpinning this trend reveals that the benefits of digital payments go beyond convenience and cost savings to better marketing and improved customer experience, with businesses in Dubai having the opportunity to gain $1.5 billion in savings by transitioning to digital payments.
To a large extent, the shift to digital payments is driven by people's increasing trust in them. As long as digital payments continue to measure up to consumers' security expectations — this typically means their account data is protected against fraud — consumers will continue to pay digitally. While security breaches are alarming as it affects consumers' trust, it also has a direct impact on brands as it deters consumers from shopping at their favourite retail store or purchasing airline tickets from their preferred carriers.
In fact, research by Cognizant in the US has previously shown that more than 80 per cent of consumers are likely to shift to a competitor if their account security is compromised. Clearly therefore, it is in the interests of merchants to ensure they play their part in ensuring consumer payments security, otherwise they could see an impact to their bottom-line.
Fortunately for merchants, there is a gamut of different security solutions that can help them protect consumer data. However, merchants need to maintain close collaboration with key payment stakeholders so that they can be prepared and resilient to deal with different kinds of frauds and cyber-attacks.
For instance, fraud detecting technology solutions such as Decision Manager uses over 260 validation tests to monitor the 60 billion-plus transaction processes annually across the world. Deployment of such payment security technologies delivers significant value for merchants as it enables them to deter fraudulent transactions from occurring.
In addition, when it comes to online payments, multi-factor authentication including the use of one-time passwords (OTPs) can help to verify transactions and prevent eCommerce fraud. Such visible measures resonate with consumers and are most preferred.
For in-store card-present transactions, merchants can similarly utilise a combination of technologies to prevent fraud throughout the process. For example, consumers in the UAE benefit from EMV chips (microchips on cards that securely store the card data that currently resides on the magnetic stripe and is nearly impossible to counterfeit), offering cardholders the added protection of a unique code that changes for each transaction and can be validated only by the issuing bank.
Meanwhile, behind the scenes, tokenization technology replaces card data, including the 16-digit card number, with a "token", a random number, to protect cardholders' account information. During the transaction, the token is submitted instead of the actual card information and it is this sort of encryption that protects payment data even as it travels through the payment system, rendering it useless to potential criminals.
As a result, any stolen payment card data would be rendered almost useless at the point of sale.
Securing digital payments: a shared responsibility Merchants also play a critical part in preserving the integrity of the digital payment ecosystem. For instance, maintaining compliance with industry security standards such as the Payment Card Industry Data Security Standard (PCI DSS) provides a baseline data security framework to counter issues like data breaches, further strengthening protection for merchants and consumers alike.
So, the underlining message here is that ensuring the security of payments is vital for merchants as it enables them to deliver enhanced customer experience and take their profitability to new heights.