Secure digital payments: Good for businesses and consumers
Securing digital transactions is vital to capitalize on the benefits that digital payments bring to businesses and consumers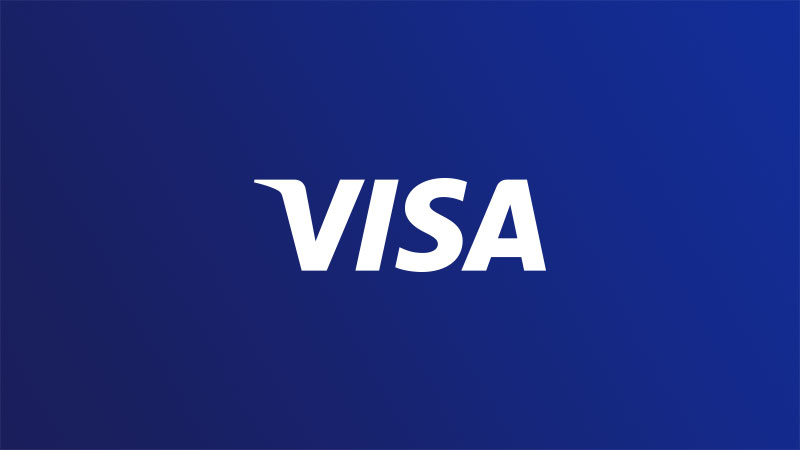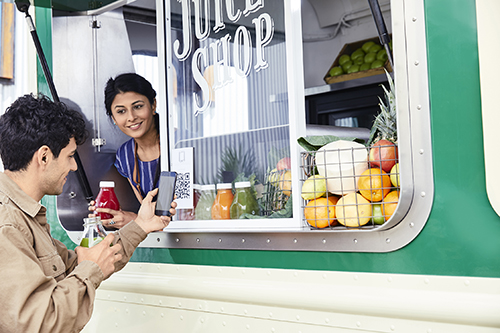 By Marcello Baricordi is Visa's General Manager for Middle East & North Africa.
Fuelled by smart technologies, mobile devices, and 24/7 connectivity, the way consumers now browse, shop, and pay is increasingly through digital means.
In response to these evolving consumer practices, commerce itself is undergoing a profound transformation, with businesses looking at digital solutions to improve sales, acquire new customers, and reduce costs.
Indeed, the benefits of digital payments span convenience, and cost savings through to better marketing and an improved customer experience.  According to independent research commissioned by Visa and conducted by Roubini ThoughtLab earlier this year, businesses in Dubai could stand to gain up to $1.5bn in savings through transitioning to digital payments.
Building and maintaining consumer confidence is key
To a large extent, the shift to digital payments is also driven by people's increasing trust in them. As long as digital payments continue to measure up to consumers' security expectations - for consumers, this typically means their account data is protected against fraud - consumers will continue to pay digitally.
While security breaches affect consumers' trust, it also has a direct impact on brands as it deters consumers from shopping at their favourite retail store or purchasing airline tickets from their preferred carriers. In fact, a research by Cognizant in the US has previously shown that more than 80% of consumers are likely to shift to a competitor if their account security is compromised. Clearly, it is in the interest of merchants to ensure they play their part in ensuring consumer payments security, otherwise they could see an impact to their bottom-line.
Visa security technologies - enabling a win-win situation for merchants and consumers
Fortunately for merchants, Visa offers a gamut of security solutions that can help them protect consumer data.  In the UAE, Visa works with merchants and other payments stakeholders to ensure merchants are prepared and resilient enough to deal with different kinds of frauds and cyber-attacks. For instance, fraud detecting technology solutions such as CyberSource Decision Manager uses over 260 validation tests to monitor transactions. Deployment of such payment security technologies delivers significant value for merchants as it enables them to deter fraudulent transactions from occurring.
3-D Secure 2.0 is another important technology that merchants can utilize to prevent fraud and accelerate digital commerce with fast, secure authentication. This technology enables a real-time, secure, information-sharing pipeline that merchants can use to send an unprecedented number of transaction attributes to the issuer, who can use them to authenticate cardholders even more accurately.
For online shoppers, Verified by Visa provides a frictionless experience and extra peace of mind. Its password-protected authentication system is designed to confirm the identity of the cardholder when a Visa card is used online. By requesting a one-time passcode (OTP) known only to the cardholder, the bank can verify that the genuine cardholder is entering their card details into an eCommerce website. The password may be a code the bank sends to the cardholder via SMS when they are about to make an online payment.
It helps to verify transactions and prevent eCommerce fraud, especially when used in conjunction with all the other security features offered by Visa. Such visible measures resonate with consumers: according to survey insights published by Visa during its recent Security Week consumer education campaign in the UAE, OTPs are the number one choice for consumers when it comes to reassuring them about online payment security.
For in-store 'card-present' transactions, merchants can similarly deploy a combination of technologies to prevent fraud throughout the process. For example, consumers in the UAE benefit from EMV chips (microchips on cards that securely store the card data which is nearly impossible to counterfeit), offering cardholders the added protection of a unique code that changes for each transaction and can be validated only by the issuing bank.
Meanwhile, behind the scenes, tokenization technology replaces the 16-digit card number with a "token", a random number, to protect cardholders' account information. During the transaction, the token is submitted instead of the actual card number – it is this sort of encryption that protects payment data as it travels through the payment system, rendering it useless to potential criminals.
All the above security technologies debunk the myths related to digital payments - thanks to an array of protection measures including a short-read range for contactless cards, data encryption technologies and real-time transaction monitoring.
Securing digital payments: a shared responsibility
Merchants also play a critical part in preserving the integrity of the digital payment ecosystem. For instance, maintaining compliance with industry security standards such as the Payment Card Industry Data Security Standard (PCI DSS) provides a baseline data security framework to counter issues like data breaches, further strengthening protection for merchants and consumers alike.
So, the underlining message here is that ensuring the security of payments is vital for merchants as it enables them to grow their customer base and improve their profitability.
Visa's approach to payment security and close collaboration with payment stakeholders has helped keep fraud rates in the UAE at historic lows so consumers can continue to pay at their favourite merchants with confidence.  And, merchants can continue to do business with the peace of mind knowing their bottom-line is not just protected but that by delivering a quick and convenient customer payment experience, they can take their profitability to new heights.